Four days of auto bliss! I just returned from Carmel today after spending a long weekend working with Mercedes-Benz at their Star Lounge on the 3rd fairway.  We helped defend the display and drive fleet against rain-like fog (that never seemed to clear) and zealous auto admirers.  MB USA showed the 2009 AMG line-up and Classics Collection from their Orange County facility and offered drives in a few Maybach's and McLaren SLR Roadsters.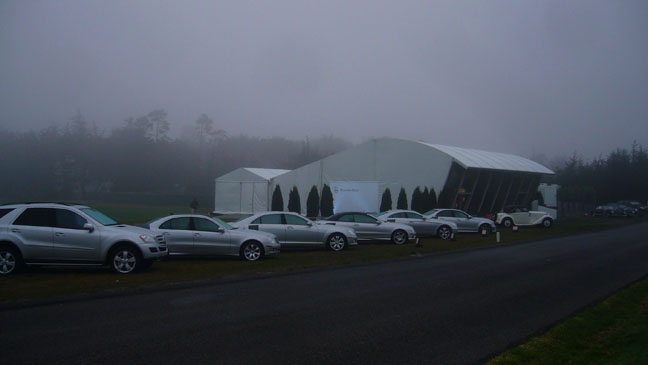 A particularly exciting moment was performing a bit of detail work to the SL65 Black Series and F700 Concept Vehicle which made their first appearances in North America.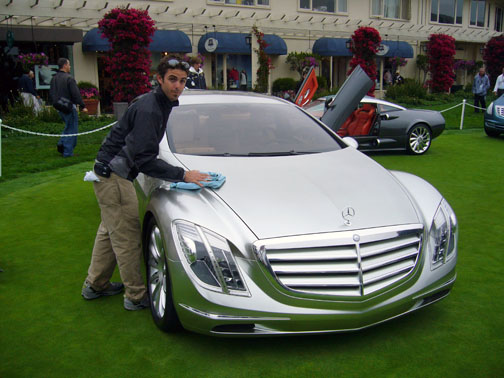 It is extremely difficult to explain the size, caliber and spanning passion exhibited during the weekend in Monterey.  The Annual Tour d'Elegance is a fantastic display of beautiful and irreplaceable vehicles, driving!  The sounds of each of the different motors throughout the history of the automobile is mesmerizing.  Concours Sunday was astonishing.  I was able to browse around for an hour and a half and only viewed half of the 18th fairway.  Russo and Steele's Auction is a great way to see (and dream about) some very high caliber classic performance cars.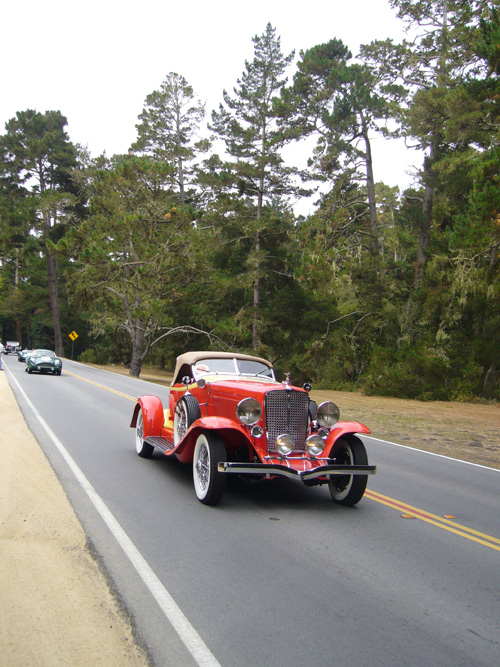 If you have interest in automobiles, design, art, horsepower, fine food and wine, or racing, one needs to attend.  Hopefully the photo's do the long weekend some justice!
©Aficionauto
Related posts