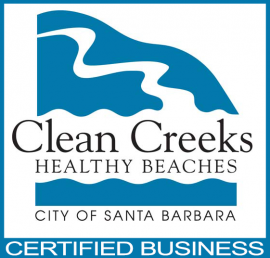 For the past few months, the City of Santa Barbara's Creeks Division has been developing a program to recognize Mobile Cleaners (including Auto Detailers) to publicly recognize businesses that voluntarily adopt environmentally friendly practices.
We are very pleased to announce that Aficionauto Detail passed it's certification inspection today; allowing for public recognition of Sustainable and Water Efficient Practices though use of industry recognized Best Management Practices.
Aficionauto is among the first of a small contingency of local businesses to be aligned with this certification program.
Through the use of specialized and custom equipment to reclaim water runoff, alternative low-impact wash procedures to reduce consumption and products that contain extremely low levels of chlorides and other contaminants that could effect our water quality, we hope to provide an outstanding service with minimal impact on the environment.
©Aficionauto
Related posts